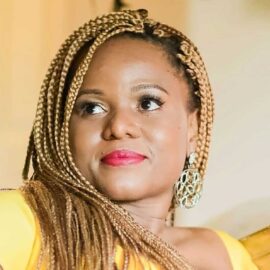 Maxandra Desrosiers
Speaker, Purpose Coach and Business Consultant
Maxandra Desrosiers, is a Certified Coach, Speaker, Business Consultant & Network Marketing Trainer. Since 1996, she has empowered thousands of entrepreneurs around the world by her work. Through this, her message is clear: You can overcome any struggle and get the results you want. This is your God-given destiny.
When you work with Maxandra, you are able to turn fear into faith, ideas into income, and dreams into destiny. No matter what you need to work on, her coaching program is the best investment you can make in yourself.
WHAT MAKES HER DIFFERENT?
Maxandra's foundation is in her faith in God. She approaches her clients with a Kingdom First mentality, not Money First.
She cares deeply about her clients. Her mission is to provide the tools her clients need to move beyond the blocks that keep them stuck. With the proper tools, they can achieve their unique purpose and God-give destiny. Maxandra is patient, compassionate, and attunes to the needs of her clients. She will always tell you what you need to hear to get you to move past what's holding you back to live a life of freedom.
Maxandra knows the most bitter situations can turn into the sweetest outcomes. By age 12, Maxandra had experienced the vicious death of her two older brothers. By 13, she separated from her family, forced to move to a new country alone. At 16, newly graduated from high school, she found herself homeless and on her own.
Rather than falling victim to a life of disparity, Maxandra chose to turn things around. Even though her early years are rife with tragedy and challenges, she overcame. Through this, she developed skills which helped her build a multi-million-dollar mortgage practice by age 21. Evolving from there, she moved to the Network Marketing Industry and built a team of over 15,000 of representatives and customers in the USA. Now she leads a thriving Coaching, Speaking, Network Marketing Training and Consulting Firm.
Over the years, she developed the Maximize Life Framework. This framework teaches her clients how to turn the battle within to outward victory.
SPEAKER:
Maxandra is a sought-after speaker for Marketing and Networking Organizations. She has spoken in front of audiences from 100-100k. She is intimate with the challenges growing leaders face. The challenges she faced to become independent as a young woman gives her a unique perspective and unparalleled insights worth hearing. Her stories empower & inspire audiences around the world into action.
COACH:
Maxandra helps her clients get clarity on their goals & discover their dreams. Her greatest joy is in helping others move beyond their self-limiting beliefs into the bright, prosperous future God has for them.
You can create the future you want with the Maximize Your Life Framework. If you want to become the greatest version of yourself, Maxandra can help. Coaching is the next level that you've been looking for. Let Maxandra challenge you to change what's not working and step into what does.
BUSINESS CONSULTANT/NETWORK MARKETING TRAINER:
With over 25 years in business, Maxandra is the consultant that you are looking for. After starting her career as a telemarketer for a mortgage brokerage, she transitioned into broker with a fully staffed firm. Soon after, she built a team in the network marketing industry of over 15,000 in less than five years. Additionally, she became the president of an organization with 30,000+ reps and customers. Now, Maxandra leads her own sales and marketing team & owns a profitable online boutique.
Maxandra has the rich experience in business & the ideal skillsets to be your next trainer & in house consultant.
From sales, developing strong lines of communication, crisis management, team building, customer relationship management, Maxandra will help your business achieve massive results.
In addition to coaching, speaking and consulting, she also leads the Maximize Life Podcast. On her show, she shares inspirations and motivational stories with the world. Maxandra has been featured in the Greatest Networker in the World 2014 Edition, Networking Times, Success from Home Magazine and in the newly released book: God's Business Mandate.
Contact Maxandra at info@maxandra.com
BOOK A FREE CALL TODAY!
For your speaking engagements, visit: www.maxandra.com/service/live-speaking
More about Maxandra Desrosiers